See on Scoop.it – skills services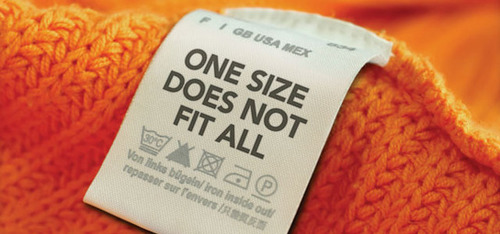 Every company has a definition of their market and every company also identifies certain segments in that market; even if it's in someone's head. But it's becoming painfully clear that the old and convenient ways of doing this are ineffective and significantly limit the potential of your business. All we need to do is look at the results and we can see that both dollars and efforts are wasted in the more traditional ways of viewing and getting to the market. They simply don't work if your goal is to create enduring value for your customers.
As new channels – such as social media – emerge, marketers flock to them in droves, hoping this new access point will drive more valuable outcomes for their businesses, or their careers. Unfortunately, one-size-fits-all doesn't work any better in social media than it did in email, print or another other media you can think of. In fact, one-size-fits-none!
Continue Reading…
See on www.customerthink.com
Related articles